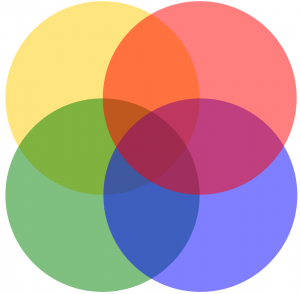 Sometimes when we receive an RFP from a potential client or conduct a new business presentation, an arts organization will tell us that they want a new logo, but what they really need more, or before that, is positioning.  I've described in a previous essay the differences among an arts brand, arts branding, and arts marketing. Positioning is one of the most important components of branding. It is the strategic practice of determining the salient points of your arts organization relative to other arts, entertainment, and leisure activities from which people can choose.
Taken literally, you determine how to position your arts organization compared to other choices that people have to spend their time. And, people could include visitors, attendees, members, subscribers, institutional and individual donors, educators, civic and government leaders, community leaders, and possibly others.
A position statement is pretty simple, but its role is significant. It's actually a short paragraph meant to focus how you want your organization's writers and designers to think about the organization to write about or design for the organization more effectively. The language used to write a position statement is compelling, unique to the organization, and details the value that the arts organization provides from an emotional perspective to the audience. It's an internally used statement meant to influence external audiences. In the corporate or consumer products worlds a position statement could be a USP – unique selling proposition, a value proposition, or a market position.
I realize the previous descriptions may seem a little abstract and would be better illustrated with some examples. However, even though position statements are unique and ownable to each arts organization, positioning and a position statement are also proprietary to each organization, so sharing them beyond that wouldn't be a good idea.
Nevertheless, here are some examples of directions that were used to write position statements:
First, a major mid-Atlantic museum wanted to be known as the most friendly and welcoming in its city. This informed every aspect of the museum's visitor experience and other areas of the museum as well.
Second, a west coast performing arts center programmed must-see, must-do seasons and events that spoke to audiences who are always looking for the cutting-edge in the arts, entertainment, and life style.
Third, a Midwest botanical garden wanted to be seen as an inspirational natural environment for strolling and exploring with family and friends and offering lots to see and do year-round, not just the warm months.
These positioning directions and their eventual position statements directly influenced how the arts organizations wanted to be perceived by their audiences and they provided critical direction—and part of the creative brief—to develop the organizations' graphic identities. Resist the temptation to skip ahead to getting a new visual identity and create the underlying premise that will make your organization, and its visual identity, more captivating to various audiences.